SPRING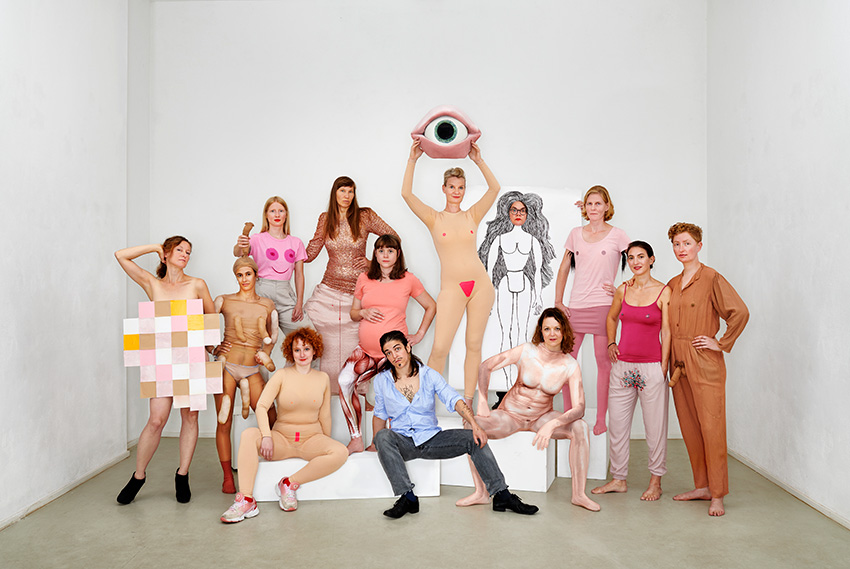 © photo: Manfred Bogner, 2019
SPRING wurde 2004 von der gleichnamigen Künstlerinnengruppe in Hamburg gegründet. Seitdem erscheint jedes Jahr ein neuer Band der Anthologie, der die unterschiedlichsten Arbeiten aus den Bereichen Comic, Illustration und freier Zeichnung zu einem Thema bündelt.
SPRING ist nicht-kommerziell und selbstverwaltet. Die Gruppe besteht seit Beginn ausschließlich aus Frauen und ist mittlerweile ein solides und wichtiges Netzwerk für Zeichnerinnen in Deutschland. Insgesamt haben bereits mehr als 40 Künstlerinnen unter anderem aus Hamburg, Berlin, Köln und New York ihr Können im SPRING-Magazin gezeigt.
SPRING ist auf Buchmessen in Frankfurt und Leipzig und Comicfestivals in Erlangen, Angoulême, Linz und New York vertreten. 2010 erhielt SPRING den "Sonderpreis der Jury für eine bemerkenswerte Comicpublikation" beim ICOM Independent Comic Preis. Im Frühjahr 2016 wurden Mitglieder der Gruppe vom Goethe Institut nach Indien eingeladen, um dort mit indischen Zeichnerinnen an der 13. Ausgabe des Magazins zu arbeiten. SPRING magazine was founded in Hamburg, Germany, in 2004 by the same-named collective of women artists. Every year since then, the group has published a new monothematic issue of the anthology, which is an unusual combination of comics, illustration and free drawing, realised using a wide variety of visual narrative techniques.
SPRING is independent and non-commercial. Since its beginning, the group has consisted only of women and has become a solid and important network for women artists in Germany. A total of more than 40 artists from Hamburg, Berlin, Cologne, New York and other cities around the world, have already demonstrated their abilities on various themes in SPRING magazine.
SPRING is represented at the book fairs in Frankfurt and Leipzig, as well as comic festivals in Erlangen, Angoulême, Linz and New York. In 2010, SPRING was awarded the Special Jury Prize for a Significant Comic Publication at the ICOM Independent Comic Prize. In 2016 spring was invited to india by Goethe institut, to develop issue #13 together with indian artists.
Info:
info(at)springmagazin.de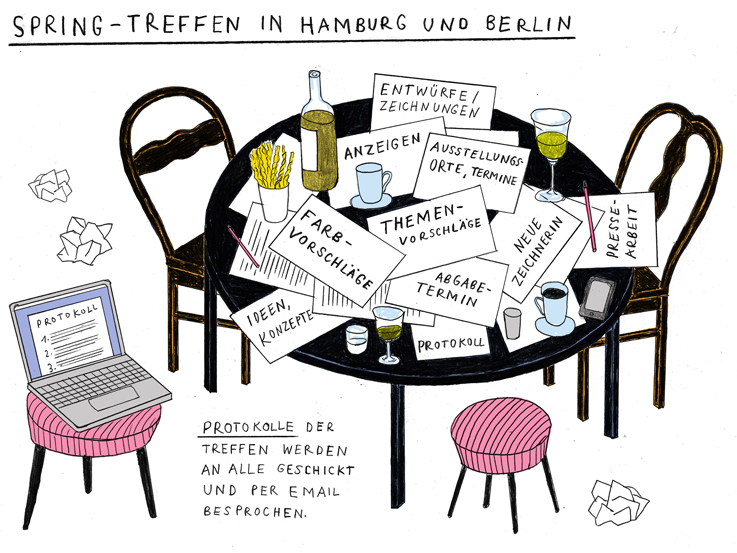 © Sophia Martineck, 2015

© Sophia Martineck, 2015